1st,July.2019  
---
Last week, we have introduced how is tungsten carbide wear parts made? I believe that you must have got an idea about the tungsten carbide manufacturing process. As you might aware, machining is an evitable process for those parts with tight tolerance or surface requirement and the machined carbide parts are always dirty caused by the cooling fluid and grinded scrapes. 
Do you know how to clean the dirty surface of carbide parts effectively and efficiently?
Tips 1 : Choose the right cleaning equipment. 
Potassium Sodium Tartrate Tetrahydrate:Water = 1:300, soaking the carbide wears parts in the mixed fluid for a few minutes and then rinse off with water in colanders.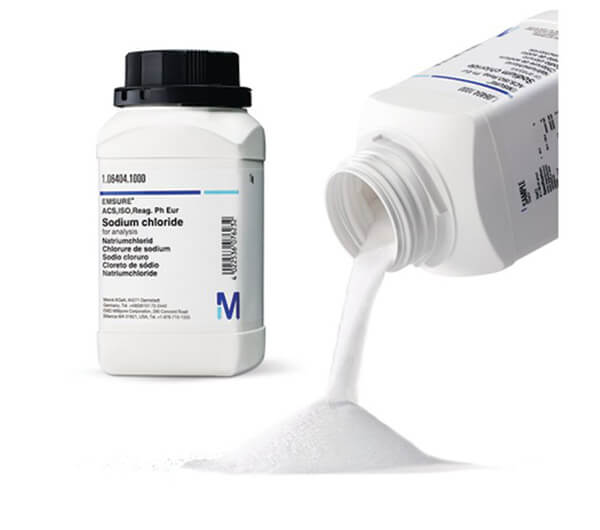 Always wear protective clothes and glasses while cleaning. 
Tips 2:Drying the carbide parts right after cleaning
Put wet carbide parts on towel; wipe them around carefully and let them dry. Our little secret is to use a shrink wrap gun for a faster drying when necessary.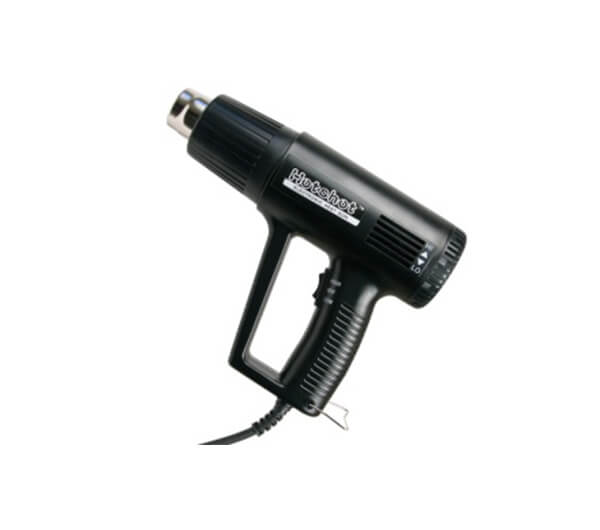 After cleaning as above instructions, I bet you must get a pretty nice carbide parts.
Do you have the experience that your carbide parts were wrapped very thick before hand to FedEx but customer complained for quality issue with a picture showing the broken parts? You're left disappointed and scrambling to re-make new ones? To avoid that, the following 4 packing tips that you should follow.
Tips 3:  Don't forget to wear gloves
You may feel strange that why gloves is necessary for the packing of the carbide wear parts. That is because the finger prints will be left on the surface of carbide parts when you touch them. Otherwise you will have to washing the parts again following above tips 1 & 2.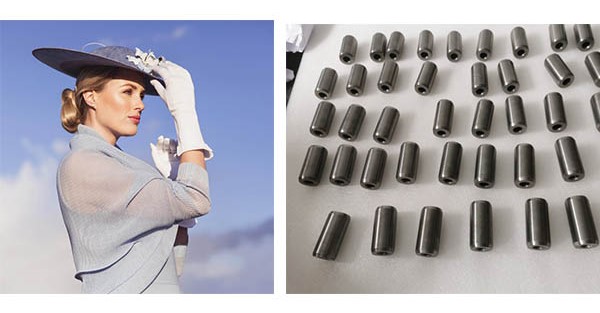 Tips 4  Prepare the right packing materials & tools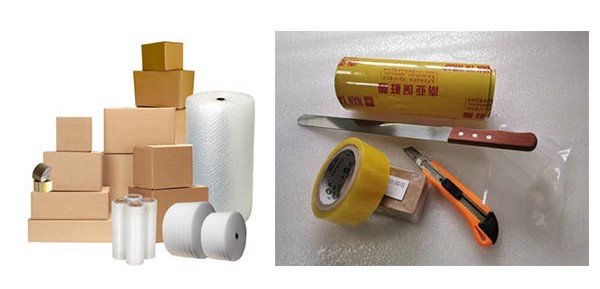 Ploy bag

Plastic box/ Paper inner box

Bubble bag

7-ply corrugated outer box

Label & stickers

Tape 

Plastic wrap

Paper cutter knife

You never image that the you will also need – a bread knife for cutting polyethylene foam sheet

Tabletop ploy bag sealers

Plastic strapping machine
Tip 5: keep the carbide parts packed separately
It's a common knowledge that the carbide parts are very hard and brittle. It won't damage when it hits the parts made from steel and other material, however, the carbide parts would damaged after they bump into each other, especially at the position of the edges. So the fundamental principle of carbide package is to keep the parts separated. Usually, we suggest to use the ploybag (solid carbide part) or paper (carbide parts assembled with steel) to wrap the part and then to a plastic box or papper box as inner package.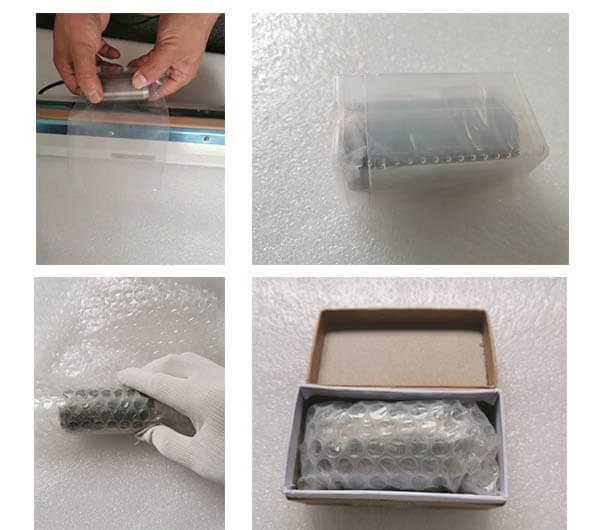 For tungsten carbide grinding balls, separate packing is not applicable, especially for the small size, like 1mm carbide balls , in this case, vacuum packing is the best choice for carbide balls.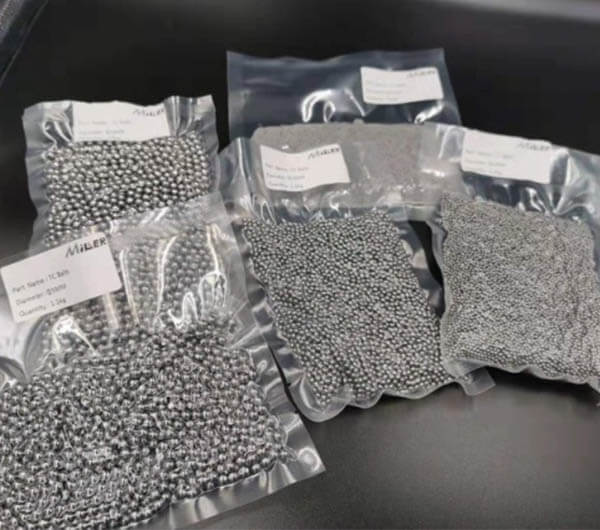 Tip 6: Keep the inner box un-moving
Plastic wrap is applied in the exterior of inner box for the purpose of waterproof, as well as to increase the friction between inner boxes. Any space inside the export carton should be fully filled with polyethylene foam sheet to prevent the inner box from moving during the transportation.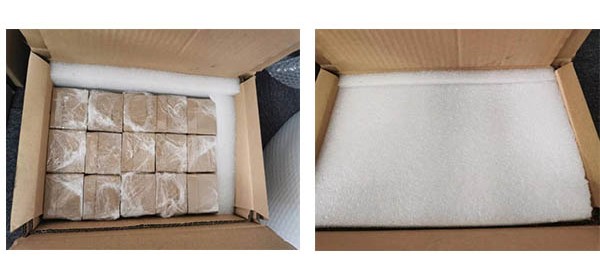 Tip 7: keep the single carton box's weight below 20 kgs if no other specific requirement from your customer
As we know , the density of carbide parts is ranging from 14g/cm3 to 14.9 g/cm3  that makes the carbide parts quite heavy, usually we suggest to use the 7 ply-carton instead of 5 ply-carton for a better protection of the parts. Weight more than 20kg/carton would cause damage during long distance transportation.
Tip 8: Final packing by polypropylene straps
Polypropylene straps are applied on the final package to ensure the safety of export carton.