Description
Tungsten carbide grinding discs are used for grinding hard-brittle to medium-hard solids, down to 50um.
The material is comminuted by pressure and shearing between the two grinding disks.
The material falls automatically on the pre-set grinding gap into the collection drawer. By changing the gap width, the final fineness can be defined from the outside.
The device is integrated with Jaw Crusher making the pre- and fine crushing possible in one step. The device can be operated and cleaned easily. The dimensioned bearings offer a high service life.
The device is especially used in mining and metallurgy, ceramics industry, glass industry, soil research, etc.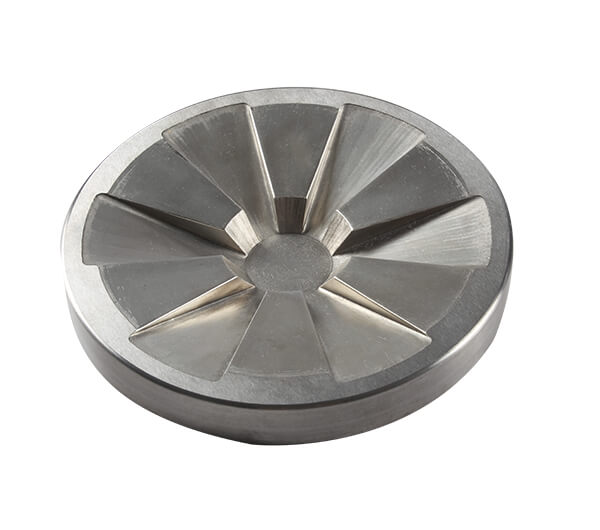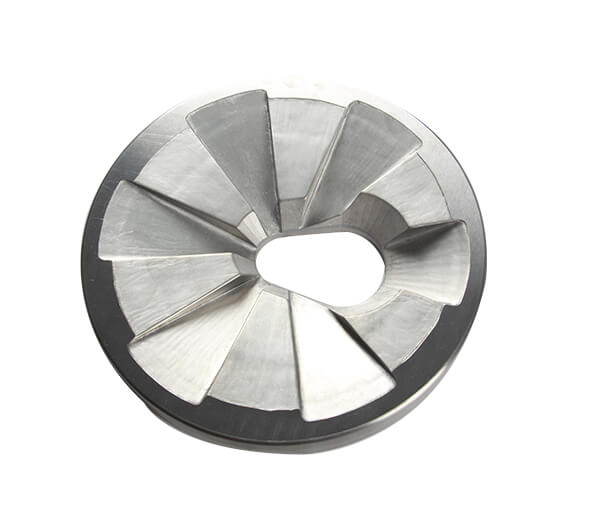 Static disc with feeding hole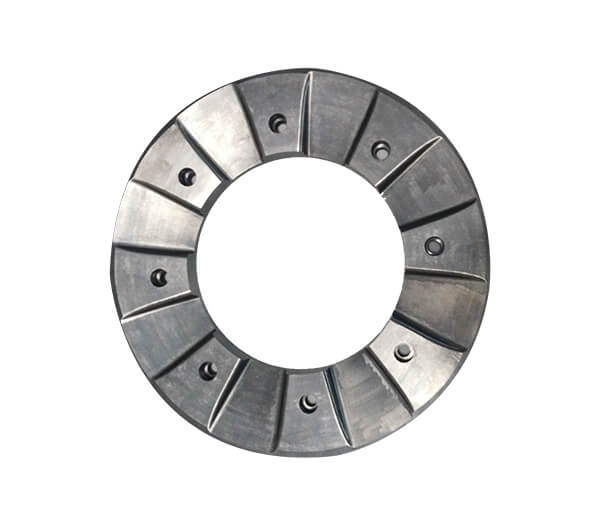 Specification
| Name | Tungsten carbide grinding disc |
| --- | --- |
| Other Names | Tungsten carbide grinding disk |
| Material | Tungsten carbide, hard metal, hard alloy,tungsten steel |
| Miller Grade | MC13N |
| Composition | Tungsten carbide – TC: 87%, Nickle – Ni: 13% |
| Density | 14.2 g/cm3 |
| Hardness | HRA87 |
| Features,Advantages | Wear resistant, corrosion resistant, impact resistant |
| Size Ranges | Outter Dia≤800mm, Inner Dia≤700mm, Thickness≤400mm |
| Grinding Disc Types | Fixed grinding disc(Static grinding disc), Movable grinding disc(Dynamicgrinding disc) |
| Brand | Miller ™ |
| Applications(Equipment) | For disc mill, disk mill, disc pulverizer |
| Applications(Use for ) | For hard materials, such as diamond ferro alloy, cemented carbide, artificial crystal, calcium-silicon, ferro-silicon, ferro-chromium, ferro-boron, ferro-manganese, ceramics industry, battery materials: Lithium cobalt, lithium manganate, ternary materials and lithium iron phosphate |
Call us today or email to [email protected] to discuss your requirements. Our personal service begins as soon as we answer the phone or email.