Description
Tungsten carbide grinding media balls are the highest density media material for milling and crushing applications.
Available as sintered rough balls (balls with bands)

Semi-precision ball(round balls) 

High-precision balls(polished balls)
Cost varies with roundness, roughness and size. Tungsten carbide grinding media balls owns excellent performance in wear-resistance and resistance to acid and alkali. High hardness can meet the most majority of metal powder crushing and refining.
They are extensively applied in the fields of :
Metallurgy

Ceramics

Electronics

Light Industry

Paint, Medicine

Geology

Chemical Engineering 
As a professional and experienced tungsten carbide manufacturer dedicated to the development and application of grinding tools for milling and crushing indusrtry, Miller is uniquely positioned to help you identify and source the correct grinding media for your size reduction equipment.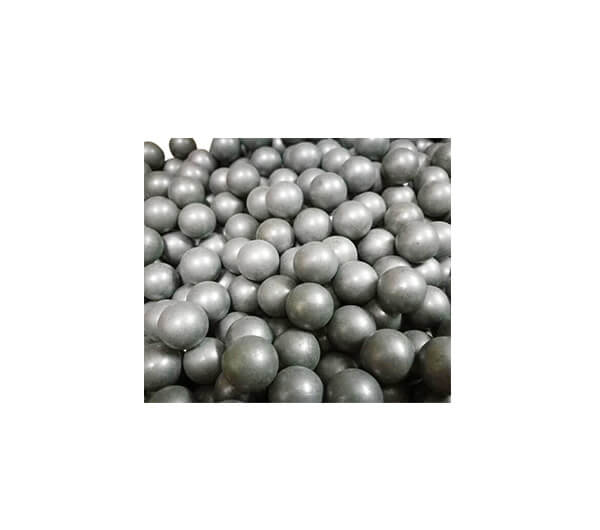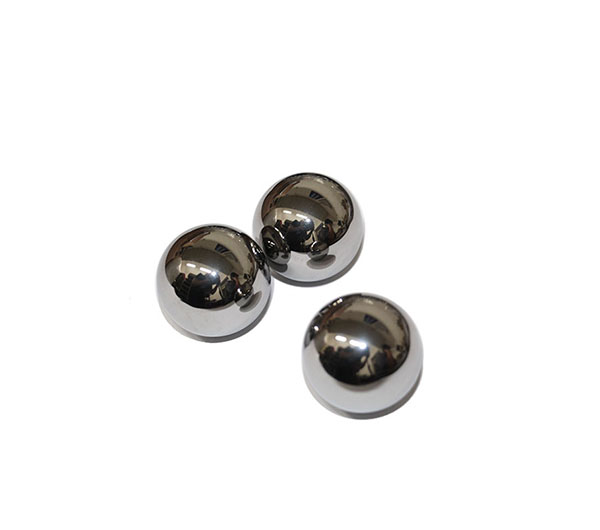 Specification
| Name | Tungsten carbide grinding ball |
| --- | --- |
| Other Names | Tungsten carbide pellet, tungsten carbide sphere, tungsten carbide bead, tungsten carbide grinding media, tungsten carbide satellites |
| Material | Tungsten carbide, hard metal, hard alloy, tungsten steel |
| Composition | Tungsten carbide – TC: 91.8%, Cobalt – Co: 8.0%, Other: 0.2% |
| Density | 14.6 g/cm3 |
| Hardness | HRA90 |
| Features,Advantages | Wear resistant, corrosion resistant, impact resistant |
| Size Ranges | According to the material, ranging from 0.4 mm to 3 mm for small media mills, up to 3mm to 20mm for planetary ball mill, and up to 20mm to 50mm for ball mills |
| Grinding Ball Types | High precision ball, Semi-precision ball, sintered rough ball |
| Brand | Miller ™ |
| Precision Ball Classes | G5,G10,G25,G50,G100 |
| Applications(Equipment) | For Planetary Ball Mill, Lab Ball Mill, High Energy Ball Mill, Roller Jar Mill, Attritors, Sample Prep Mixer/Mill, Shaker Mill, Mixer Mill, Cryomill, |
| Applications(Use for ) | Hard, super hard, abrasive samples, such as hard alloy powder, diamond powder, and silicon carbide powder. |
As a professional tungsten carbide balls producer ,Miller carbide keep stock in sizes of 0.4mm, 0.5mm, 0.6mm, 0.7mm, 0.8mm, 1.0mm, 1.5mm, 2.0mm, 2.5mm, 3.0mm, 3.5mm,4.0mm, 5mm, 6.0mm, 6.5mm, 7.0mm, 7.5mm, 8.0mm, 8.5mm, 9.0mm,9.5mm, 10.0mm, 10.5mm, 11mm, 11.5mm, 12mm, 12.5mm, 13mm, 13.5mm,14mm, 14.5mm, 15mm, 15.5mm, 16mm, 16.5mm, 17mm, 17.5mm, 18mm, 18.5mm, 19mm, 19.5mm, 20mm tungsten carbide precision balls and  4mm, 5mm, 6mm, 8mm, 10mm, 12mm, 14mm, 16mm, 18mm, 20mm tungsten carbide ball blanks for your on time delivery.
Package Reference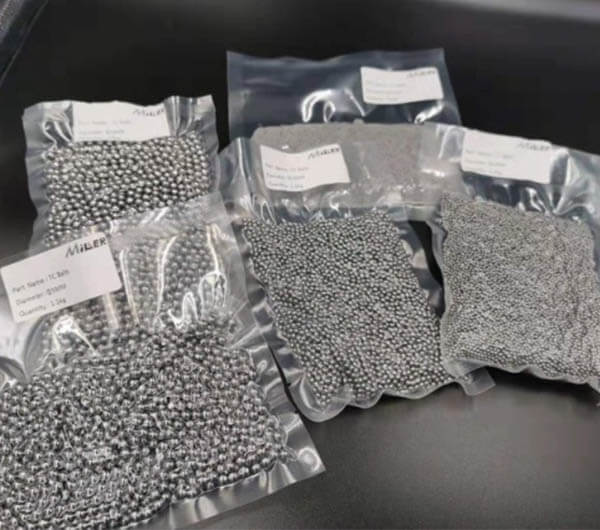 Call us today or email to [email protected] to discuss your requirements. Our personal service begins as soon as we answer the phone or email.