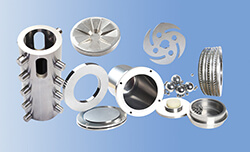 Miller Carbide is a fresh name for an experienced manufacturer of tungsten carbide customized wear parts. Our expertise in the engineering, manufacturing and finishing of tungsten carbide sintered products comes from many years of experience start from 2008.
Unlike other suppliers, Miller operates with three disciplines: engineering, manufacturing and after sale service support. This means we are able to improve the efficiency of your machine and tools with customized products and direct access to the manufacturer.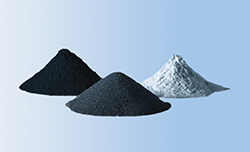 Tungsten carbide, also known as "cemented carbide", "hard alloy" or "hardmetal", is a kind of metallurgic material which contains tungsten carbide powder (chemical formula: WC) and other binder (cobalt, nickel. etc.).
It can be pressed and formed into customized shapes, can be grinded with precision, and can be welded with or grafted to other metals. Various types and grades of carbide can be designed as required for use in application intended, including chemical industry, oil & gas and marine as mining and cutting tools, mould and die, wear parts, etc..