Tungsten Carbide Mechanical Seal
-Seal Rings
Rotating shafts of bead mill and other machines require sealing systems to separate pressurized fluids, minimize the entry of debris into the working medium, and prevent the loss of lubricants. A common solution to these problems is the mechanical face seal in which a rotating seal face and a stationary seal face comprise the seal.
Tungsten carbide represents a versatile mechanical seal ring material that is widely applied in all(from PH12 to PH4) but the most acidic environments. Tungsten carbide seals possess a unique combination of high fracture strength and high hardness that minimizes or eliminates the distortion problems under the high pressures or rapid wear in abrasive environments.
Miller™ TC Seal Rings
Produce almost any design efficiently and economically
Several grade types(nickel-bonded grades that provide superior corrosion resistance)
Standard lapped and polished seal faces are flat within 2 helium light bands
 Exact tolerances, finishes, and carbide grade that your application demands.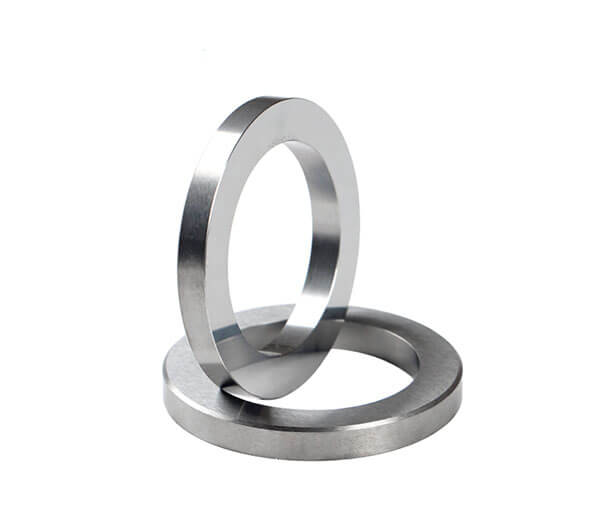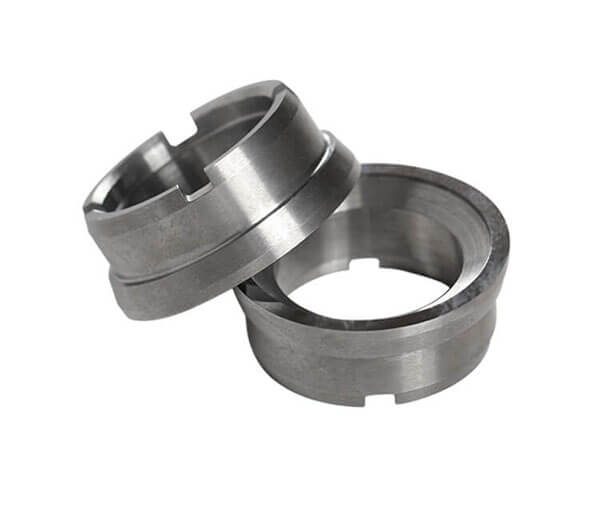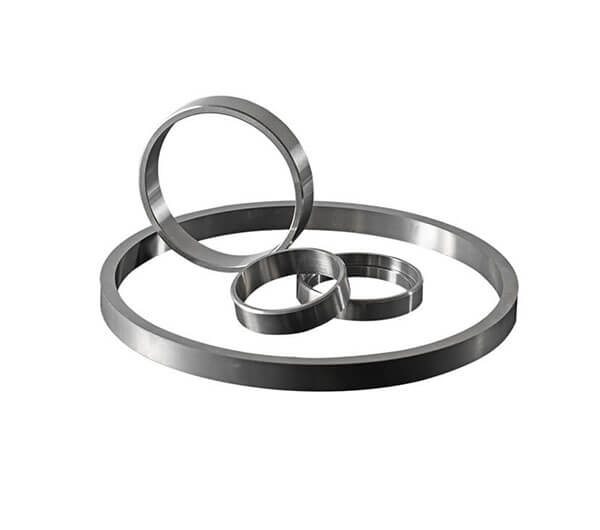 – Static-dynamic Separator Rings
The Static-dynamic Separator Rings is installed in the outlet system of bead mill which included a outer ring and a inner ring as a set.They are been used to separate the grinding media from the grinding products. Usually the inner diameter of outer ring been designed as a chamfer or a sharp edge.
The normal size
for 5-30L bead mill is ( OD 100 X ID 90 X T 10mm /OD 120 X100.8 X4mm) 
for 50- 60L bead mill is ( OD 115 X ID 105 X 10 / OD 138 XID 115.8 X 4mm)
 The characteristics of tungsten carbide promote the efficient removal of heat and provide dimensional stability at higher operating temperatures
high thermal conductivity values
 low coefficients of thermal expansion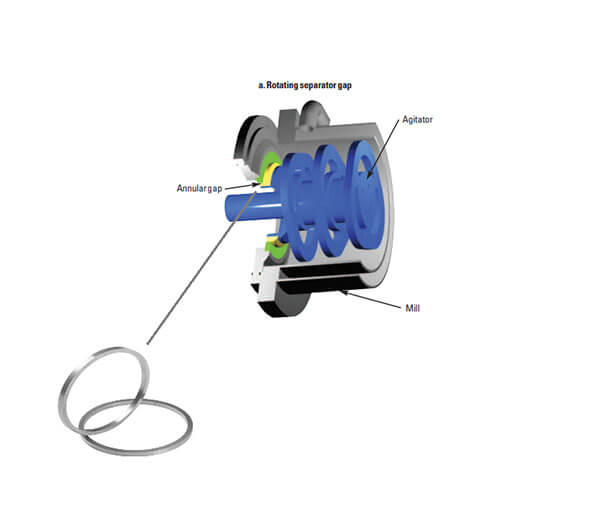 The Static-dynamic ring applied in media separator of  bead mill
-Other tungsten carbide wear rings
Thrust Washers
Carbide Wear Cutting Rings
Precision Ground Cylinders
Rod Mill Rings
Cemented Carbide Circular Cutters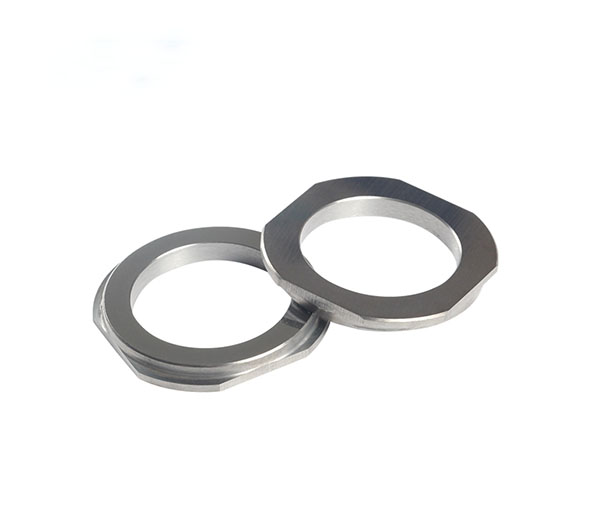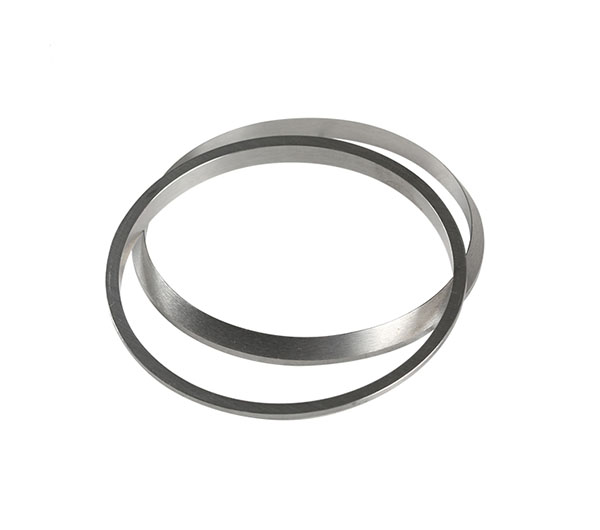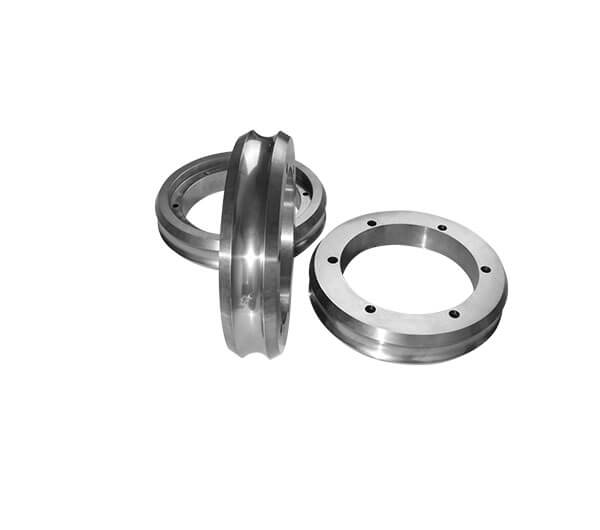 Specification 
Name
Tungsten carbide rings
Other names
Seal rings
Seal Facings
Mechanical seal faces
Tungsten carbide teeth TC rings
Concrete pump spares wear plate and cutting ring
Tungsten carbide mechanical seal stationary face sleeve
Cartridge Seals
Component Seals
Thrust Washers
Carbide Wear Rings
Precision Ground Cylinders
Mill Rollers
Rod Mill Rings
Carbide Wire Mill Guide Rollers
Cemented Carbide Circular Cutters
Material
Tungsten carbide, hard metal, hard alloy ,Widia,tungsten steel
Composition
Tungsten carbide with cobalt or nickel binder
Density
12.6 to 14.8 g/cm3 based on different grade
Hardness
HRA79 to HRA 91.5 based on different grade
Features,advantages
Wear resistant, corrosion resistant, impact resistant , high fracture strength , high hardness
Size ranges
OD ≤ 800mm X ID ≤ 700 mm X H ≤ 400mm
Finish
As Sintered / Polished , OEM as request.
Applications
For Chemical Processing,Dairy Products
Beverage Processing ,Marine Services,Oil and Gas Production
Energy Exploration,Environmental Services
Applications(Use for )
The environments required high wear resistance, good toughness, and excellent corrosion resistance.
Call us today or email to [email protected] to discuss your requirements. Our personal service begins as soon as we answer the phone or email.